Przez wiele lat popularny był pogląd, że mężczyźni są lepsi w uprawianiu sportu i bardziej nim zainteresowani. Nie jest to jednak tak oczywiste. 
Mit ten wynika z wszechobecnej kultury, która dyktuje nam pewne rodzaje zachowań od najmłodszych lat. Badania wykazują, że jeśli nie zaczniesz uprawiać sportu przed dziesiątym rokiem życia, będzie ci o wiele trudniej się do tego zabrać w wieku lat kilkunastu lub później. Niestety, kobiety porzucają sport o wiele szybciej niż mężczyźni i dają sobie z nim spokój, jak tylko opuszczą szkołę średnią.
Sporty takie jak piłka nożna, koszykówka, siatkówka, zespołowe rozgrywki komputerowe, lub bukmacherka online, to zazwyczaj domena mężczyzn, lecz wcale nie musi tak być. Korzyści płynące z uprawiania sportu są takie same dla mężczyzn jak i kobiet, niezależnie od tego kiedy zaczynasz. Jakie konkretnie korzyści mamy na myśli?
Sporty zespołowe pozwolą ci poczuć się pewną siebie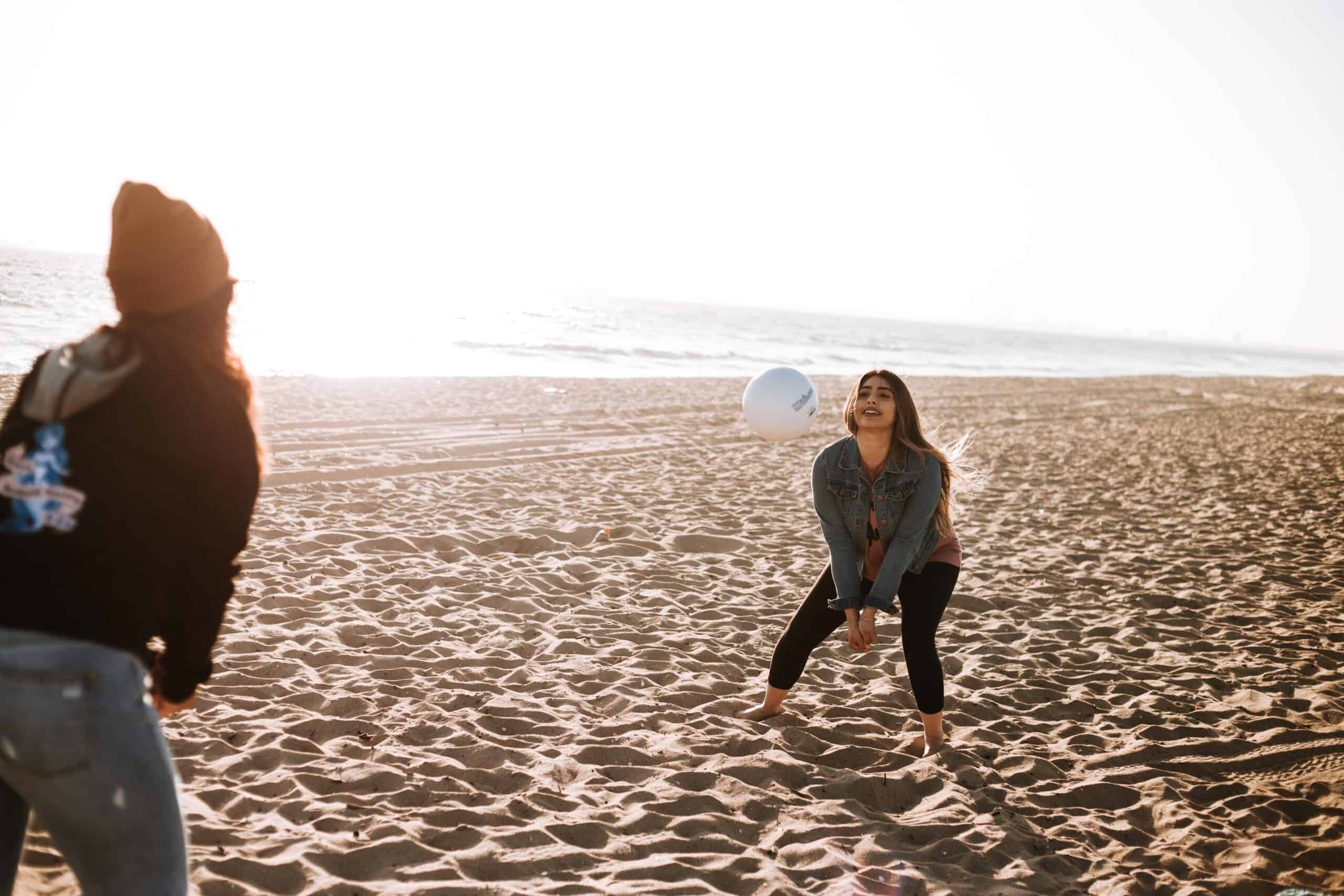 Wystarczy wejść na 'Insta' celebrytów, żeby mieć wrażenie, że nasza sylwetka do niczego się nie nadaje, a przeciętne życie jest nudne. Oczywiście, to co pokazują media społecznościowe jest złudne i często przekłamane – a przynajmniej pozostawia wiele do życzenia przy konfrontacji z rzeczywistością). Może to jednak wywołać uczucie niepewności, nawet jeśli wiemy, że Instagramowy glam to w większości przypadków iluzja. 
Uprawianie sportów zespołowych przychodzi tutaj z pomocą. Nagle stajesz się częścią teamu i członkinie twojego zespołu polegają na tobie. Na początku przygody ze sportem możesz czuć się niepewnie, lecz po kilku sesjach poczujesz przypływ dumy i energii, który pozwoli ci się lepiej zmierzyć z chaosem codzienności.
Poprawisz swoje umiejętności komunikacji i nauczysz się pracy w zespole
Podjęcie decyzji o rozpoczęciu przygody ze sportem to jedna z najlepszych rzeczy jakie możesz zrobić, aby nauczyć się efektywnej komunikacji. 
Być może w obecnym miejscu pracy czujesz się zmarginalizowana, wiedząc, że nikt nie przywiązuje większej wagi do twojego zdania. Ta sytuacja zmieni się natychmiast, jeśli przyłączysz się do teamu sportowego. Nagle sprawna organizacja i komunikacja staną się częścią twojej natury. 
Inne kobiety będą na tobie polegać, a decyzje będziesz musiała często podejmować w ciągu ułamka sekundy. Sprawi to, że zaczniesz ufać własnemu rozsądkowi i zaczniesz częściej wyrażać własne zdanie podczas spotkań biznesowych i towarzyskich.
Nawiążesz nowe znajomości z kobietami o podobnych upodobaniach
Każda z nas ma jedną lub dwie koleżanki, które wyciągają nas na ekstrawaganckie desery lub szalone imprezy. Być może masz już dość tego niezdrowego trybu życia i chcesz zacząć zdrowo gotować, lecz trudno zmienić stare nawyki.
Może to ulec zmianie po przyłączeniu się do grupy sportowej, gdzie zdrowy tryb życia to podstawa, a przepełnione cukrem desery mają zakaz wjazdu.
Zwiększysz poziom zdrowia i samodyscypliny co pozytywnie wpłynie na resztę twojego życia
Uprawianie sportu poprawi twój poziom energii i samopoczucia. Dopamina naturalnie wydzielana przez mózg podczas intensywnej aktywności fizycznej sprawi, że zaczniesz patrzeć na swoje życie z pozytywnej perspektywy i łatwiej osiągniesz swoje cele. Do tego twój tyłeczek podziękuje ci za czas spędzony na grze.
Nie ma na co czekać – zacznij jak najszybciej
Decyzja należy do ciebie. Już dziś możesz przełączyć się do lokalnego teamu sportowego, i kto wie, może zostaniesz w nim na dłużej i zmienisz swoje życie na lepsze. 
Zacznij szukać możliwości gry w piłkę, siatkówkę, lub jakikolwiek inny sport, który do ciebie przemawia. Wystarczy przeszukać sieć, jak również sprawdzić grupy sportowe dostępne na Facebooku lub aplikacji Meetup.