Buldogi francuskie cieszą się w Polsce rosnącą popularnością. Małe, urocze, tęgie, ale bardzo wesołe pieski, które kochają cały świat zdają się być psem idealnym dla każdego. Dlatego też niezbyt urodziwy, ale uroczy pies podbija świat. Ma też wiele zalet cenionych wśród osób, które chcą mieć psa, ale obawiają się psów dużych jak owczarek niemiecki czy głośnych jak york. Buldog francuski to rasa psów bardzo sympatycznych, nie szczekających na wszystko dookoła i lubiących się bawić. Ale czy to rasa psa idealnego? Niestety nie. Buldogi francuskie przez swoją budowę oraz pochodzenie mają niestety dwie poważne wady: chrapią i są chorowite. Co jeszcze trzeba wiedzieć o tej rasie przed zakupem szczeniaka?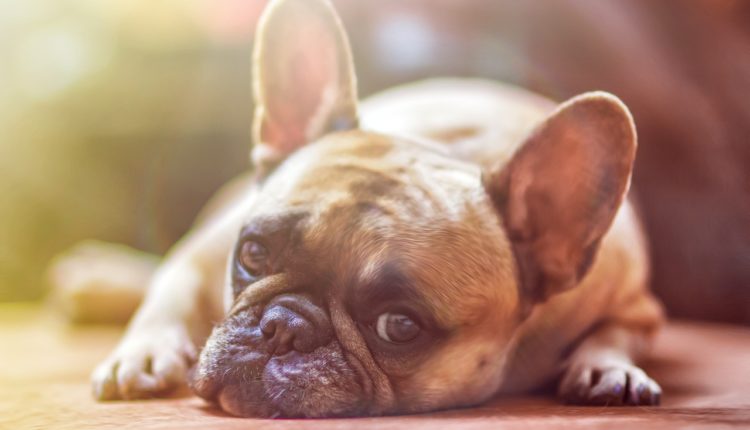 Pochodzenie buldoga francuskiego
W książce "Pies" autorstwa dr Rousselet-Blanc'a można przeczytać hipotezę jakoby buldogi francuskie pojawiły się pierwszy raz we Francji w XIX wieku. Przybyły wraz z angielskimi robotnikami przemysłowymi. Buldog przybyły z Anglii został skrzyżowany z innymi rasami, aby uzyskać psa do tępienia gryzoni, które w tym okresie nawiedzały północną Francję. Powszechnie uznawana jest też teoria polskiego kynologa Lubomira Smyczyńskiego jakby buldog francuski był brytanem z domieszką teriera lub pinczera. Uznaje się też, że buldogi te są skrzyżowane również  mopsami.
Ponieważ buldog francuski był stworzony jako rasa psa pracowniczego używanego do tępienia gryzoni był uznawany za psy plebejskie i hodowany przez lata dla ludzi o niższym statusie społecznym. Dopiero gdy król brytyjski Edward VII nabył buldoga francuskiego pies ten stał się szerzej znany i doceniony wśród elit. Warto wiedzieć, że za datę uznania rasy buldoga francuskiego i przyjęcie jej oficjalnej nazwy przyjmuje się 1898 roku.
W Polsce buldogi francuskie pojawiły się w okresie międzywojennym. Szybko stały się ulubioną rasą psa polskiej arystokracji, bogatych elit czy aktorów. Jednak dopiero w roku 1937 powołano Klub Buldoga Francuskiego. W okresie II wojny światowej kynologia w Polsce została mocno zastopowana, dlatego kolejne wzmianki o hodowli buldoga francuskiego można znaleźć dopiero po 1945 roku. Uznaje się oficjalnie, że Varsovia to pierwsza powojenna hodowla tych psów w Polsce. Jednak dopiero lata 70. ubiegłego wieku przyniosły rozkwit hodowli w Polsce. Obecnie jest ich bardzo dużo, a psy można nabyć w różnym kolorycie.
Pies do towarzystwa
Buldogi francuskie szybko opanowały salony elit. Obecnie można je kupić w całej Polsce, a ceny szczeniaka ze sprawdzonej hodowli nie są odstraszająco wysokie. Ponieważ buldogi są stosunkowo małe szybko przybrały nazwę "psów miejskich". Buldogi mini ważą do 10 kg. Można spotkać się też z buldogami medium, które osiągają do 25 kg. Jednak najczęściej buldożki ważą 8-14 kg, a więc są rasą średniej wielkości. Ze względu na wielkość są więc odpowiednie do mieszkania nawet na niewielkiej powierzchni na przykład mieszkanie typu kawalerka.
Usposobienie buldogów francuskich jest bardzo przyjazne. Te psy mocno przywiązują się do swojego opiekuna i są wobec niego oddane i lojalne. Ale dobrze dogadują się ze wszystkimi członkami rodziny, także z dziećmi. Jednak buldogi francuskie wymagają dużo uwagi, więc osoby starsze, które mają problem z poruszaniem się mogą mieć również problem z okiełznaniem takiego pieska. Ogólnie można powiedzieć, że buldożki to wesołe, towarzyskie i niezwykle łagodne psy, które szybko przywiązują się do swoich właścicieli. Jednakże są nieufne do obcych psów i ludzi, dlatego potrafią być bardzo dobrym stróżem. Jak z każdą rasą psa i z buldogiem warto pójść na szkolenie, aby psa ułożyć. Zwłaszcza, jeśli posiadamy już innego psa w domu. Jednak bardzo rzadko buldogi wdają się w "bójki" z innymi psami podczas spacerów. Problematyczne może być to, że są wesołe, żywiołowe i chcą się bawić.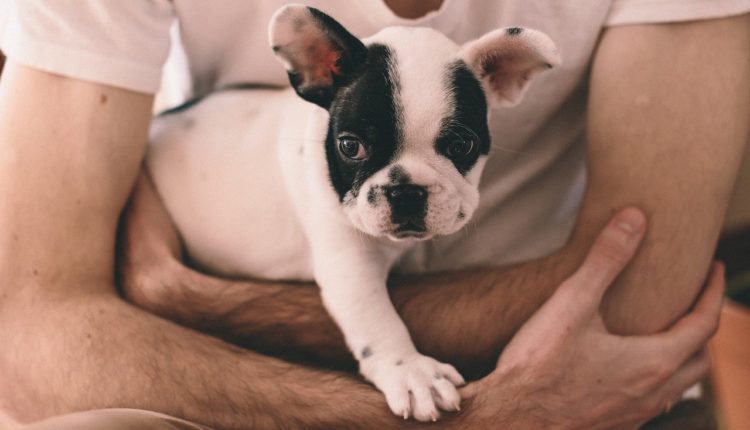 Wady i zalety buldoga francuskiego
Niestety nie jest to pies idealny. Jest świetnym przyjacielem, dba o członków swojej rodziny i nie jest agresywny, ale nie można powiedzieć, że jest to pies dla wszystkich. Do głównych wad buldogów francuskich zalicza się problemy zdrowotne. Pieski te są mało odporne na upały oraz ze względu na wygląd twarzoczaszki mogą chorować na choroby układu oddechowego czy oczu. Jednak rasa ta ma więcej zalet niż wad. Można do nich zaliczyć między innymi:
mocno przywiązany do właściciela i jego rodziny,
łagodny wobec dorosłych i dzieci,
łatwy w pielęgnacji,
może mieszkać w małym mieszkaniu,
nie potrzebuje długi spacerów,
jest psem stróżującym.
Wiele osób kupuje buldoga francuskiego z rozmysłem dla dzieci, ponieważ ten pies będzie im świetnym towarzyszem zabaw, a z drugiej strony zareaguje na ewentualnie niebezpieczeństwo. Ponieważ pieski te nie potrzebują długiego wychodzenia na dwór można je z powodzeniem trzymać w mieszkaniu i wyprowadzać na spacer dosłownie na kilka minut. Nie są więc problematyczne.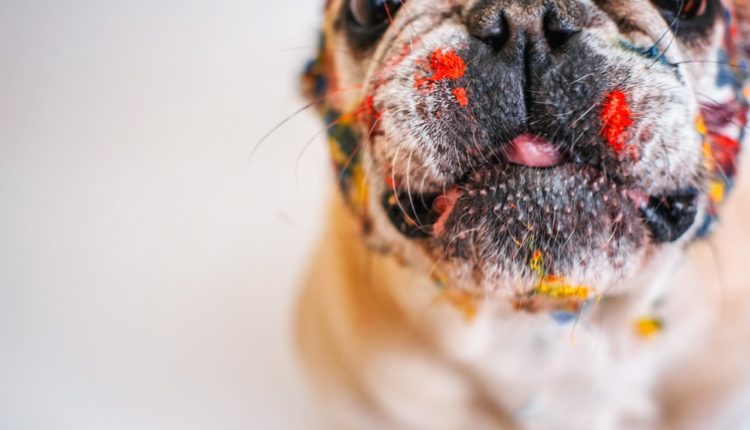 Pielęgnacja i utrzymanie
Buldogi francuskie nie są psami, które są drogie w utrzymaniu. Samo odżywianie psa nie jest trudne i kosztowne, ponieważ psy te z reguły mają dobry apetyt i nie są wybredne w wyborze pokarmu. Z drugiej jednak strony mogą się przejadać, więc trzeba reagować i zmienić dietę, jeśli tylko piesek zacznie być zbyt opasły. Najlepiej buldogi francuskie karmić specjalnie dla nich dedykowaną karmą choć można i samemu gotować jedzenie. Ważne jest, aby pies dostawała dwie porcje dziennie przygotowanego jedzenia. Jeśli to konieczne można wspomagać się suchą karmą i postawić ją w łatwo dostępnym dla psa miejscu.
Ponieważ buldogi francuskie mają gęstą, ale krótką sierść to nie są trudne w pielęgnacji. Zwykle linieją raz do roku – w okresie wiosennym, więc wtedy trzeba przygotować się na wyczesywania futra. Niestety jeśli sierść zacznie spadać np. a dywan może być trudno ją usunąć, ponieważ po prostu się wbije. Poza okresem linienia wystarczy raz w tygodniu przeczesać psa. Jeśli to konieczne można przetrzeć sierść wilgotnym ręcznikiem. Buldożki kąpie się głównie w razie potrzeby. Nie częściej jednak niż 4 razy w roku, ale należy raz w tygodniu przecierać fałdy przy nosie i oczach specjalnym specyfikiem. Również uszy trzeba regularnie czyścić odpowiednimi preparatami. Jeśli pies sam nie ściera pazurów np. nie wychodzi na betonowe ścieżki to również samemu trzeba skrócić mu pazury.
Choroby buldogów francuskich
Buldogi francuskie średnio żyją 13-16 lat, co jest wynikiem całkiem dobrym jak na psa. Jednak ze względu na wady anatomiczne takie jak mocno skrócona trzewioczaszka pieski te mogą mieć wady tchawicy i krtani, wady nozdrzy oraz podniebienia. Ponieważ mają zwężone nozdrza przednie mogą mieć problem z wdychaniem powietrza, a przez to mogą chrapać, mieć duszności czy bezdech. Niestety skutkiem ubocznym tych wad może być też wada budowy serca. Niestety są to wady wrodzone i bardzo często pieski potrzebują zabiegów chirurgicznych, aby mogły prawidłowo oddychać. Dość często u buldogów występuje też dwurzędowość rzęs, która powoduje drażnienie rogówki i spojówki co prowadzi do stanów zapalnych. Co ciekawe buldogi mogą mieć też różnego rodzaju alergie. Dlatego też niestety uznaje się buldogi za jedne z bardziej chorowitych ras psów.