18 tydzień ciąży to połowa drogi do celu, którym są narodziny oczekiwanego dziecka. W okolicy 18 tygodnia, czyli w 5 Msc. ciąży kobieta nie powinna już doświadczać dokuczliwych zmian nastroju. Dziecko waży maksymalnie 200 gramów i kształtują się wówczas jego rysy twarzy.
W tym okresie ciąży sylwetka kobiety zaokrągla się dość znacząco, co pozwala zauważyć już znaczący brzuszek. U dziecka natomiast widoczne stają się linie papilarne na dłoniach. Można także wykryć już wtedy wady wrodzone, jak również zauważyć, w jaki sposób kształtuje się wygląd dziecka.
Co dzieje się z kobietą?
18 tydzień ciąży to szczególny czas. Począwszy od 28 do 20 tygodnia ciąży macica napina się i twardnieje. Za tymże określeniem kryją się tak zwane fale Alvazera, albo skurcze Braxtona Hicksa. Mięśnie macicy napinają się od czasu do czasu, niemniej jednak nie prowadzi to w żadnym wypadku do rozwarcia się szyjki. Skurcze te nie są na ogół bolesne, jednakże niektóre kobiety odczuwają je bardzo dotkliwie, inne dopiero wtedy, gdy położą rękę na brzuchu ( podczas skurczu brzuch tężeje ). Twardnienie i napinanie macicy jest naturalną gimnastyką, która przygotowuje kobietę do przyszłego porodu.
Jakie objawy może odczuwać kobieta?
Teoretycznie kobieta może już czuć ruchy płodu, szczególnie jeżeli jest to kolejna ciąża, lub jeśli jest ona szczupła. W pierwszej ciąży po raz pierwszy ruchy dziecka matka czuje dopiero około 20 tygodnia. Pierwsze ruchy nie są interpretowane jako kopnięcia, ale raczej jako delikatne muśnięcia. Ułożenie łożyska na przedniej ściance macicy może być przyczyną znacznie słabszego odczuwania ruchów. Podsumowując nie ma żadnych podstaw do zmartwień, jeżeli kobieta jeszcze nie odczuwa kopnięć, zwłaszcza przy prawidłowym tętnie dziecka. W 18 tygodniu ciąży pojawić się mogą także bóle pleców. Coraz bardziej powiększający się brzuch kobiety wpływa na środek ciężkości jej ciała. Zmienia się przez to kąt nachylenia krzywizn kręgosłupa i powoduje to ucisk na odchodzące od niego nerwy. Jeden z spośród ciążowych hormonów-relaksyna–powoduje zwiększanie elastyczności więzadeł, co także sprzyja przesuwaniu się kręgów i uciskaniu na nerwy. Pod wpływem tego hormonu, jak również zwiększonego nacisku zawartości w jamie brzusznej dochodzi do delikatnego rozchodzenia się kości miednicy. Wszystko to jest przyczyną bólów miednicy i kręgosłupa. Zaradzić temu można poprzez pływanie, masaż i delikatną gimnastykę.
Anemia w ciąży
Podczas drugiego trymestru ciąży w organizmie przyszłej mamy wzrasta objętość krwi. Jednakże znacznie szybciej przybywa osocza, aniżeli czerwonych krwinek. Dlatego też w badaniach widoczny jest ich znaczny spadek. Niewielki jednak nie oznacza jeszcze anemii. Mowa jest wówczas tylko o tak zwanej fizjologicznej niedokrwistości w ciąży. Lekarze w takim wypadku zalecają pilnowanie właściwej diety i zażywanie suplementów przeznaczonych dla kobiet w ciąży. W diecie tej powinny się znaleźć produkty bogate w żelazo, a więc żółtka jaj, ryby i mięso. Warto pamiętać także o jedzeniu roślin strączkowych, brokułów, natki pietruszki, szpinaku, papryki, orzechów, nasion słonecznika i dyni, suszonych moreli i rodzynek, choć niestety żelazo pochodzenia roślinnego znacznie słabiej się wchłania do organizmu, od tego które pochodzi z produktów pochodzenia zwierzęcego.
Jeżeli lekarz na podstawie wyników z przeprowadzonych badań stwierdzi anemię u kobiety w ciąży, może zalecić przyjmownaie preparatów z żelazem. Warto mieć na uwadze, że powodują one zaparcia i barwią kał na ciemny kolor. Należy zwrócić szczególną uwagę na objawy takie jak osłabienie, senność, zawroty głowy, mroczki przed oczami, czy kołatanie serca, bowiem to mogą być właśnie symptomy niedokrwistości.
Pozostałe objawy
W tym okresie również duża część ciężarnych kobiet może odczuwać uciążliwą zgagę. Jej powodem jest uciskanie macicy na żołądek. Dlatego nie powinno się wtedy spożywać bardzo obfitych posiłków, a podzielić je na siedem mniejszych porcji. Mogą zdarzyć się również infekcje okolic intymnych, które z kolei wymagają jak najszybszej wizyty u ginekologa.
Przybieranie na wadze w 18 tygodniu ciąży nie powinno przekroczyć kilku kilogramów. W przypadku znacznie szybszego procesu przybierania na wadze niezbędna jest modyfikacja diety po konsultacji z lekarzem. Wizytę u lekarza należy odbyć również w przypadku, gdy duży wzrost wagi warunkuje występujące obrzęki.
Echo serca płodu to najdoskonalsze badanie wykrywające wady serca.
Dzięki nowoczesnej medycynie w przypadku wrodzonych wad serca wiele z nich można już wykryć w czasie ciąży. 18 tydzień ciąży to już pierwszy moment, kiedy można wykonać specjalistyczne badania celem wykrycia tego rodzaju wad. Niemniej jednak tylko i wyłącznie doświadczony specjalista, wykonujący badanie na dobrym sprzęcie USG, może zauważyć i w prawidłowy sposób ocenić jakiekolwiek odstępstwa od normy.
Lepszym, ale dużo rzadziej wykonywanym badaniem ( chociażby ze względu na ograniczenie celowości badania wszystkich ciężarnych ) jest echo serca płodu. Wskazaniem do jego przeprowadzenia jest ciąża z grupy ryzyka ( na przykład patologie krążenia u rodzeństwa płodu, wady serca przyszłej matki, padaczka i fenyloketonuria u matki, cukrzyca insulinozależna, czy występujące u niej choroby tkanki łącznej ). Ocenia się, że dobrze wykonane badanie USG pozwala na wstępne zauważenie około 50 procent nieprawidłowości, a echo serca aż 90 procent. Wczesne wykrycie wad pozwala na odbycie porodu we właściwym ośrodku o wysokim stopniu referencyjności, przygotowanie odpowiedniego zaplecza neonatologicznego, podjęcie właściwej decyzji o terminie porodu, czy przygotowanie zaplecza chirurgicznego, kardiologicznego, a czasem odpowiednie leczenie już w wieku płodowym.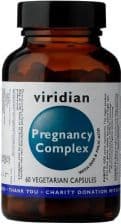 Kompleks witaminowy dla kobiet w ciąży
Kliknij i sprawdź ceny!
Co dzieje się z dzieckiem ?
18 tydzień ciąży to dla dziecka czas nabierania wyraźnych rysów twarzy, przesuwania się oczów do przodu, a małżowin usznych na boki ( zaczynają powoli od niej odstawać ).
Rozwój mózgu
Nadal trwa rozwój mózgu. W przedniej części kory mózgowej dochodzi do wytworzenia się części, która odpowiedzialna jest za czucie i ruchy ciała. Pomiędzy tą okolicą, a jej najodlegliszymi częściami wytwarzają się połączenia nerwowe : 70 tysięcy komórek nerwowych na kawałku tkanki mózgowej o wielkości łebka szpilki tworzy razem około 124 milionów połączeń. Za wykształcenie się tychże połączeń i za szczegółowe uzwojenie mózgu odpowiedzialne są nie tylko geny ( u jednojajowych bliźniąt występują różne mózgi ), ale również myśli przyszłej matki, odczuwane przez nią emocje i zmieniające się poziomy hormonów.
Układ pokarmowy
U płodu rozwija się także coraz bardziej układ pokarmowy. Gruczoły wydzielania wewnętrznego, takie jak wątroba i trzustka są już w pełni sprawne, a wątroba zaczyna wydzielać sok żółciowy.
Serce
W tym okresie ciąży serce płodu jest już na tyle wykształcone, że podczas wykonywania USG za pomocą nowoczesnego ultrasonografu, lekarz będzie mógł wykryć ewentualne wady wrodzone serduszka dziecka.
Narządy płciowe
Dla płodów żeńskich 18 tydzień ciąży to czas intensywnego rozwijania się wewnętrznych narządów płciowych – jajników i macicy. U chłopców w tym samym czasie rozwija się prostata ( in. gruczoł krokowy ).
Wymiary dziecka
Całe ciało dziecka pokrywa się substancją ochronną w postaci mazi płodowej. Dziecko zwinięte w kłębek mierzy już 12-14cm, a wyprostowane około 25 cm. Jego waga to około 150 gramów.
Ultrasonografia dopplerowska
Istotna może okazać się również tak zwana ultrasonografia dopplerowska. Jeżeli ciąża nie przebiega w sposób prawidłowy i przypadku powikłań, takich jak cukrzyca, nadciśnienie tętnicze, matka powinna poddać się wyżej wymienionemu badaniu.
Ultrasonografię wykonuje się w kolorze, dlatego też jest dużo bardziej dokładna. Dzięki wykorzystaniu tejże metody możliwa jest ocena przepływu w naczyniach krwionośnych. Szybkość przepływu krwi określa prawidłowość pracy łożyska, a co za tym idzie poziom odżywienia i dotlenienia płodu. Badanie to wykonuje się zwłaszcza u kobiet, które przekroczyły 35 rok życia, lub u których istnieje ryzyko konfliktu serologicznego.