Sex analny to w polskich realiach w dużej mierze niestety jeden z przysłowiowych tematów tabu. Co prawda, różnego rodzaju badania jednoznacznie dowodzą, że z roku na rok rośnie liczba osób, które przyznają się do chociażby jednorazowego uprawiania tej formy miłości, jednak otwarta, merytoryczna dyskusja na ten temat nadal jest rzeczą bardzo trudną, a czasami wręcz niemożliwą.
Tylko dla homoseksualistów?
Bardzo często uważa się sex analny za formę aktywności seksualnej dotyczącej przede wszystkim homoseksualnych mężczyzn, jednak ten stereotyp bynajmniej nie jest zgodny z rzeczywistością. Przede wszystkim, nie wszyscy homoseksualiści uprawiają tę formę miłości, co jednoznacznie wynika z badań sondażowych. Po drugie, sex analny jest aktualnie uznawany przez psychologię za jedną z typowych, jak najbardziej normalnych form ludzkiej seksualności i bardzo często jest uprawiany również przez osoby heteroseksualne a także przez homoseksualne kobiety.
Często uważa się(takie opinie można spotkać przede wszystkim w konserwatywno-religijnej publicystyce), że sex analny to jeden z wynalazków dzisiejszych czasów, kolejny przejaw rosnącej rozwiązałości i patologizacji ludzkiej seksualności. W rzeczywistości, sex analny bynajmniej nie jest wynalazkiem dwudziestego ani też dwudziestego pierwszego stulecia. Ta forma ludzkiej aktywności istnieje i jest uprawiana od wieków. Można nawet powiedzieć, że sex analny jest niemal tak samo stary, jak sama historia ludzkiej seksualności.
Co warto wiedzieć na temat seksu analnego? Czy ta forma stosunku seksualnego zawsze jest wskazana i jakie są ewentualne korzyści z jej uprawiania? I czy wreszcie, sex analny rzeczywiście jest "patologiczną" odmianą seksu, czy też może jest to coś jak najbardziej zdrowego i normalnego? Przyjrzyjmy się tej kwestii nieco bliżej i postarajmy się znaleźć odpowiedzi na powyższe pytania.
Sex analny: historia
Pierwsze, bardziej rozbudowane wzmianki na temat seksu analnego pochodzą jeszcze z czasów Antycznej Grecji. Zresztą, ta odmiana seksu bardzo często jest nazywana właśnie "seksem greckim" lub "seksem po grecku", co wiąże się z tym, że to właśnie mieszkańcom Starożytnej Grecji często przypisuje się "wynalezienie" tej formy stosunku seksualnego. Oczywiście, w rzeczywistości sprawa jest znacznie bardziej skomplikowana. Nie sposób jednoznacznie dowieść, kiedy i w jakim momencie właściwie "pojawił się" sex analny. Najpewniej ta forma aktywności seksualnej istnieje tak naprawdę od zawsze, tyle że to właśnie w okresie Antycznej Grecji sex analny cieszył się szczególną popularnością i został dość obszernie opisany.
Oprócz źródeł stircte historycznych, za dowód na powszechność seksu analnego w dawnej Grecjji uznaje się między innymi "Dialogii" Platona, w tym zwłaszcza "Ucztę", w której uczestnicy dysputy, w tym również Sokrates, rozważają, co prawda nie wprost nie przy użyciu współczesnego słownictwa, zalety stosunku seksualnego pomiędzy młodzieńcem a dojrzałym mężczyzną. Poza tego rodzaju "teoretycznym" opisem seksu analnego, należy wspomnieć również o dawnych helleńskich rytuałach związanych z kultem Matki Ziemii. Podczas niektórych z owych obrzędów, urządzano orgie, które miały na celu oddać hołd greckiej Boginii życia i płodności. Rzeczą stosowną w trakcie owych obrzędów było osiąganie zaspokojenia seksualnego na wszystkie praktycznie możliwe sposoby, w tym również oczywiście poprzez sex analny.
Sex analny a religia
W większości religii sex analny jest uznawany za grzech. Dotyczy to przede wszystkim Islamu a także większości odmian Chrześcijaństwa. Jeżeli chodzi o nauczanie Kościoła Katolickiego, to jest ono w tym względzie nieco bardziej elastyczne.
Aktualnie Katolicyzm uznaje, że sex analny nie jest grzechem pod warunkiem, że stosunek odbywa się pomiędzy małżonkami oraz że do wytrysku dochodzi w pochwie kobiety. Wszystkie inne warianty seksu analnego są uznawane przez Kościół Katolicki za jeden z Grzechów Ciężkich.
Sex analny: korzyści
Z psychologicznego punktu widzenia sex analny może stanowić znakomity sposób na zacieśnienie więzi pomiędzy partnerami, osiągnięcie wyższego stopnia intymności oraz lepsze poznanie własnej seksualności. Często uważa się również, że sex analny może być znakomitym sposobem na urozmaicenie swojego życia erotycznego a przy tym sposobem na uniknięcie popadnięcia w łóżkową rutynę.
Istnieją jednak pewne zastrzeżenia. Przede wszystkim, sex analny jest formą aktywności seksualnej wymagającej naprawdę dużego zaufania pomiędzy partnerami, zwłaszcza ze strony kobiety. Najczęściej kobiety postrzegają tę formę seksu jako szczególnie intymną. Z tego powodu, sex analny należy uprawiać tylko w warunkach pełnego zaufania i szacunku pomiędzy partnerami. Mężczyzna nie powinien również naciskać na tę formę zbliżenia, zwłaszcza jeżeli kobieta daje do zrozumienia, że nie jest na nią gotowa.
Z punktu widzenia "somatycznego", by użyć tego określenia, sex analny zarówno w przypadku mężczyzn jak i kobiet może nieść ze sobą istotne korzyści. W przypadku mężczyzn dochodzi do silnej stymulacji prostaty, co poprawia czynność tego narządu oraz, jak wskazują niektóre opracowania naukowe, zmniejsza ryzyko występowania chorób nowotworych prostaty. W przypadku, gdy stroną penetrowaną jest kobieta dochodzi do silnej stymulacji receptorów nerwowych, które są umieszczone właśnie w odbycie. Dzięki tem sex analny, zwłaszcza w połączeniu ze stymulacją pochwy(na przykład przy pomocy palców) często skutkuje osiągnięciem przez kobietę naprawdę intensywnego orgazmu.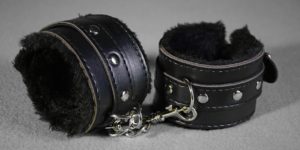 Sex analny: zagrożenia
Pomimo, że sex analny jest niewątpliwie rzeczą przyjemną, to jednak w niektórych wypadkach może być niebezpieczny dla zdrowia. Przede wszystkim, tę formę aktywności seksualnej należy zawsze uprawiać przy zastosowaniu prezerwatywy(na rynku dostępne są specjalne prezerwatywy przeznaczone do seksu analnego, które są wyraźnie grubsze i bardziej wytrzymałe od zwykłych prezerwatyw). Ten środek ostrożności jest zalecany a nawet konieczny co najmniej z kilku istotnych powodów.
Bezpieczeństwo przede wszystkim
Przede wszystkim, czy tego chcemy, czy nie, odbyt jest dość bogatym siedliskiem bakterii. Oznacza to, że uprawianie seksu analnego bez zabezpieczenia może skutkować na przykład infekcją członka. Drugi, jeszcze ważniejszy powód, to podrażnienia odbytu, do których może dochodzić podczas uprawiania tej formy seksu. Oznacza to, że ryzyko zarażenia się HIV, HCV lub HBV w przypadku uprawiania seksu analnego jest wyraźnie większe, niż w przypadku innych form aktywności seksualnej.
Na zarażenie w przypadku uprawiania seksu analnego bez zabezpieczenia jest narażona przede wszystkim strona penetrowana. Należy również pamiętać o używaniu specjalnych środków nawilżających a także dozowaniu intensywności stosunku. W przeciwnym wypadku, mogą wystąpić otarcia odbytu, co niekiedy prowadzi do infekcji. Uprawianie seksu analnego z przygodnymi partnerami jest raczej odradzane, nawet jeżeli stosujemy prezerwatywy i uważamy podczas stosunku.
Podstawowe środki ostrożności w przypadku seksu analnego:
1. Każdorazowe używanie specjalnej prezerwatywy
2. Wcześniejsze obustronne przebadanie się partnerów na okoliczność HIV, HCV oraz HBV
3. Utrzymywanie odpowiedniej higieny podczas samego stosunku(prezerwatywa użyta do penetracji odbytu partnerki nie powinna być potem wprowadzana do jej pochwy, ponieważ grozi to infekcją
4. Unikanie tej formy seksu w przypadku przygodnych stosunków seksualnych
Podsumowanie
Jak więc widać, sex analny może nieść ze sobą wiele różnych korzyści, zarówno w wymiarze psychologicznym jak i somatycznym. Warto jednak pamiętać o podstawowych środkach ostrożności koniecznych przy uprawianiu tej formy miłości. Należy również zdawać sobie sprawę, że dla wielu kobiet ta odmiana seksu nie jest czymś pożądanym, co powinno zostać po prostu uszanowane i przyjęte do wiadomości przez mężczyznę.