Opryszczka wargowa to jedna z najbardziej znienawidzonych przypadłości, jakie mogą nam się zdarzyć. Chociaż najczęściej przyjmuje postać małego pęcherzyka na ustach, to potrafi nieźle dokuczyć. Opryszczka jest też dla nas oznaką, że coś niedobrego dzieje się z naszym układem odpornościowym. Ma ona zwyczaj wyskakiwać wówczas, gdy jesteśmy osłabieni. Niestety szacuje się, że wirusem opryszczki zarażone jest około 80 % społeczeństwa. Jednak nie każdy z zarażonych ma skłonności do częstego pojawiania się jej na wargach. Połowa osób zarażonych wirusem opryszczki przechodzi opryszczkę bezobjawowo.
Opryszczka – podstawowe informacje
Opryszczkę wywołuje wirus Herpes simplex. Rozróżnia się dwa typy tego wirusa: HSV1 i HSV2. Pierwszy z nich odpowiada za opryszczkę pojawiającą się na ustach i zarażamy się nim najczęściej w dzieciństwie. Drugi typ wirusa jest odpowiedzialny za opryszczkę genitalną i do zakażenia dochodzi najczęściej podczas kontaktów seksualnych. Niestety opryszczka jest bardzo zaraźliwa. Możemy załapać wirusa poprzez drogę kropelkową. Oznacza to, że nawet korzystanie z tego samego kubka, widelca, którym posługiwała się osoba posiadające widoczną opryszczkę jest sporą szansą na zarażenie. Zła wiadomość jest taka, że raz "załapany" wirus, zostaje w naszym organizmie już na zawsze. Mówi się wówczas, że jesteśmy nosicielami wirusa opryszczki. Działa to w ten sposób, że wirus zagnieżdża się w naszych komórkach nerwowych. Pozostaje on w uśpieniu do kolejnego momentu osłabienia organizmu. Obudzony, wędruje wzdłuż nerwu do skóry lub błony śluzowej, powodując brzydko wyglądające wykwity. Sam wirus opryszczki nie jest groźny. Staje się taki, gdy wirusa przeniesiemy niechcący na przykład do oka. Grozi nam wówczas utrata wzroku. Opryszczka jest wyjątkowo niebezpieczna dla kobiet w ciąży, dlatego powinny one szczególnie unikać kontaktu z osobami zarażonymi.
Objawy i przebieg zakażenia opryszczką
skóra robi się napięta, zaczerwieniona i zaczyna swędzieć,
pojawia się mała swędząca grudka, która powiększa się, ponieważ dochodzi do wysiewu pęcherzyków wypełnionych płynem surowiczym,
po kilku dniach pęcherzyki pękają tworząc bolesne nadżerki. Należy wiedzieć, że płynie surowiczym występują licznie wirusy, dlatego możliwość zarażenia innych, a także dostania się wirusa do oka lub na inną część ciała jest na tym etapie największa,
po około tygodniu nadżerki zaczynają wysychać i goić się tworząc strupki. Na tym etapie strupki czasami swędzą i kusi nas, aby je oderwać. Może to jednak spowodować ponowne zakażenie i dłuższy czas leczenia opryszczki.
Przyczyny opryszczki
osłabienie organizmu (choroby zakaźne, gorączkowe),
przegrzanie się na plaży lub w solarium,
zmarznięcie,
silny stres,
u kobiet podczas menstruacji,
uraz w obrębie ust,
niedożywienie.
Rodzaje opryszczki
opryszczkowe zapalenie dziąseł i jamy ustnej,
opryszczkowe zapalenie gardła i migdałków podniebiennych,
opryszczka narządów płciowych,
opryszczka narządu wzroku,
opryszczka skóry,
opryszczkowe zapalenie mózgu, opon mózgowych.
Jak uniknąć przeniesienia wirusa?
myć ręce po każdym kontakcie z opryszczką, również po nałożeniu kremu na opryszczkę.
gdy masz opryszczkę, do mycia rąk używaj tylko mydła antybakteryjnego,
unikaj dotykania oczu. Szczególną ostrożność należy zachować podczas robienia makijażu.
myj ręce przed każdym kontaktem z miejscami intymnymi,
nie całuj innych przed całkowitym ustąpieniem pęcherzyków opryszczki (zwłaszcza dzieci),
nie korzystaj z naczyń i sztućców innych osób. Po każdym jedzeniu dokładnie umyj naczynia i sztućce, z których korzystałaś,
nie wycieraj reszty ciała ręcznikiem, który miał kontakt z opryszczką. Najlepiej na ten czas osuszać twarz ręcznikami jednorazowymi,
nie zwilżaj śliną szkieł kontaktowych, reklamówek, stron książki i innych rzeczy.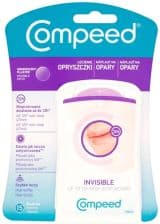 Leki na opryszczkę
Kliknij i sprawdź ceny!
Domowe sposoby na opryszczkę
Najlepszą formą obrony przed pojawienie się opryszczki na naszych wargach jest wzmocnienie odporności. To właśnie wtedy, gdy z jakiegoś powodu jesteśmy osłabieni, wirus dostaje sygnał do ataku. Istnieje całe mnóstwo sposobów na poprawienie odporności. Od naturalnych preparatów dostępnych w zwykłych sklepach spożywczych, aż po naturalne suplementy dostępne w sklepach ze zdrową żywnością. Gdy opryszczka pojawi się już na naszych ustach, nie musimy od razu biegać do apteki. Wystarczy rozejrzeć się po domu i skorzystać z tego co już mamy. Pomocne będą poniższe produkty :
aloes – posmarowanie pęcherzyka aloesem przyśpieszy gojenie się skóry,
olejek z drzewa herbacianego – jest to niezwykle skuteczna metoda pozbycia się pęcherzyka. Nałożenie olejku bezpośrednio na pęcherzyk sprawi, że już po dwóch dniach zaschnie on i rozpocznie się gojenie skóry,
czosnek i cebula – okłady z czosnku lub cebuli przyśpieszą zasychanie pęcherzyka,
polopiryna, aspiryna – zamoczenie wacika w misce z pokruszoną polopiryną lub aspiryną przynosi ulgę i pęcherzyk nie boli i nie swędzi aż tak bardzo,
miód – ze względu na jego właściwości antybakteryjne i wirusobójcze, może stanowić skuteczną broń w walce z pęcherzykiem opryszczki,
pasta do zębów – ma działanie wysuszające pęcherzyk opryszczki,
melisa – zioło to wykazuje działanie antybakteryjne i przeciwwirusowe, dlatego posmarowanie pęcherzyka torebką herbaty z melisą lub samym olejkiem z melisy, może pomóc w szybszym pozbyciu się pęcherzyków opryszczki.
Kremy na opryszczkę
Hascovir,
Erazaban,
Virumerz,
Vratizolin,
Zovirax,
Sonol,
Polvir.
Krem na opryszczkę dostaniemy zazwyczaj bez recepty w aptece. Są to kremy działające przeciwwirusowo. Gdy opryszczka pojawia się u nas szczególnie często, lekarz może przepisać nam przeciwwirusowe tabletki, na przykład Heviran. Tabletki te należy brać przed kilka miesięcy w dawkach zaleconych przez lekarza.