Kortyzolem najczęściej interesujemy się w kontekście jego zbyt dużej ilości. Musimy jednak wiedzieć, że jest to hormon, którego zbyt duża ilość, ale też obniżone wartości powodują zaburzenia w funkcjonowaniu organizmu. Jego najwyższe stężenie powinno być w godzinach porannych, natomiast najniższe – w godzinach wieczornych. Kortyzol powszechnie nazywany jest hormonem stresu. Jego ilość wzrasta, gdy narażeni jesteśmy na jakikolwiek stres. Jest to reakcja prawidłowa i pomaga ona w mobilizacji organizmu do większego wysiłku. W dzisiejszych czasach jednak jesteśmy przewlekle narażeni na stresujące sytuacje. W takim przypadku hormon stresu może być podwyższony przez cały dzień, co jest bardzo niekorzystną dla nas sytuacją. Powoduje to problemy ze spaniem, niepokój i może prowadzić do innych chorób, których konsekwencją będzie zbyt niskie wydzielanie kortyzolu.
Kortyzol – podstawowe informacje
Ilość kortyzolu wzrasta, gdy narażeni jesteśmy na stres. Mowa tu nie tylko o stresie psychicznym, ale też takim spowodowanym intensywnym wysiłkiem fizycznym. Tak naprawdę jest to hormon, który ma nam pomagać, gdy istnieje zagrożenie dla naszego życia. Taka funkcja być może przydawała się w zamierzchłych czasach, gdy nasza natychmiastowa gotowość do walki lub ucieczki decydowała o tym, czy przeżyjemy czy też stracimy życie. W dzisiejszych czasach takich sytuacji mamy na szczęście mniej, za to nadmiar kortyzolu stał się problematycznym zjawiskiem. Dzieje się tak, ponieważ dzięki uwolnieniu glukozy do krwi jaka idzie w parze ze zwiększonym wydzielaniem kortyzolu, mamy więcej energii do działania. Więcej energii oznacza też więcej siły i większą szybkość w działaniu. Problem pojawia się wówczas, gdy permanentnie jesteśmy w stresie i bynajmniej nie oznacza to, że jesteśmy w ciągłym zagrożeniu życia. Podwyższony poziom kortyzolu nie tylko nie pomoże nam w stawianiu czoła codziennym wyzwaniom, ale narobi nam przykrości, które dotkną wielu aspektów naszego życia.
Rolą kortyzolu w organizmie szczególnie interesują się sportowcy i osoby dążące do zwiększenia masy mięśniowej, gdyż ma on olbrzymi wpływ na kształtowanie naszej sylwetki ćwiczeniami. Jego poziomem powinny zainteresować się też osoby, które dążą do utraty tkanki tłuszczowej i idzie im to bardzo opornie. Także osoby, które borykają się z obniżonym nastrojem, bezsennością, bezpłodnością, osteoporozą powinny zrobić badanie stężenia kortyzolu we krwi. Zbyt duża ilość kortyzolu może powodować choroby, takie jak zespół Cushinga, który charakteryzuje się zmianami w budowie ciała (odkładanie się tkanki tłuszczowej w okolicach twarzy, szyi oraz tułowia). Osłabienie, szybkie męczenie się i niskie ciśnienie krwi również może być przesłanką do tego, że coś niedobrego dzieje się z naszymi hormonami, w tym także z kortyzolem.
Co konkretnie robi kortyzol w naszym organizmie ?
powoduje podwyższenie stężenia glukozy we krwi, celem zużycia jej w stresującej sytuacji;
wzmacnia działanie innych hormonów, takich jak: adrenalina i noradrenalina;
wpływa na gospodarkę białkową – nasila katabolizm, który powoduje ich rozpad;
zatrzymuje sól w organizmie, jednocześnie zwiększając wydalanie potasu;
osłabia działanie układu odpornościowego;
podnosi ciśnienie krwi;
powoduje uwalniania wapnia z kości;
zwiększa wydzielanie soków żołądkowych;
łagodzi stany zapalne i alergie.
Co podnosi poziom kortyzolu ?
przewlekły stres,
zbyt duży wysiłek fizyczny lub jego nadmiar,
niewystarczająca ilość i jakość snu,
nieumiejętnie zastosowana dieta redukcyjna.
Konsekwencje zbyt dużej ilości kortyzolu
wzrost poziomu glukozy we krwi może prowadzić do spadku wrażliwości na insulinę. Odporność na insulinę będzie powodować odkładanie się tłuszczu w okolicach tali i tendencję do nie spalania tłuszczu w organizmie;
zwiększona ilość sodu we krwi, która spowodowana jest nadmiarem kortyzolu powoduje zwiększenie ciśnienia krwi. Jak wiadomo zbyt duże ciśnienie krwi będzie powodować choroby serca i nerek;
osłabienie tkanek łącznych w skórze i mięśniach, czyli destabilizacja kolagenu, będzie powodować szybsze powstawanie zmarszczek i szybsze starzenie się;
przybieranie na wadze, które spowodowane jest przez wzrost poziomu cukru we krwi oraz zmniejszone możliwości pozbywania się tłuszczu z organizmu. Nadmiar kortyzolu powoduje też spowolnienie metabolizmu oraz zdolność organizmu do wykorzystywania leptyny – hormonu sytości;
osłabienie odporności i częste łapanie infekcji;
osteoporoza, która spowodowana będzie zwiększonym uwalnianiem wapnia z kości;
osłabienie siły mięśniowej i brak rezultatów ćwiczeń na siłowni – kortyzol odpowiada za rozpad białek, co w konsekwencji oznacza rozpad mięśni;
bezsenność i depresja, która spowodowana będzie niewłaściwą ilością kortyzolu w godzinach porannych i jego zwiększonym wydzielaniem w godzinach wieczornych, która nie pozwoli na regenerujący sen;
kłopoty z radzeniem sobie ze stresem – ciągły stres spowodowany zbyt dużą ilością kortyzolu przez niemal cały dzień, sprawi w końcu, że w rezultacie zamiast odpowiednio reagować w sytuacjach stresujących, nie będziemy w stanie sobie z nim poradzić;
spadek zainteresowania seksem, bezpłodność, zespół napięcia przedmiesiączkowego, zespół wielotorbielowatych jajników. Wzrost poziomu kortyzolu idzie w parze ze spadkiem testosteronu.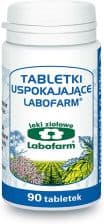 Tabletki ziołowe
Kliknij i sprawdź ceny!
Jak niedopuścić do nieodpowiedniego poziomu kortyzolu we krwi ?
regularny sen,
ćwiczenia relaksacyjne, rozluźniające,
unikanie sytuacji i osób, które nas stresują,
umiarkowana aktywność fizyczna,
unikanie nadmiernego spożycia cukrów,
regularne spożywanie posiłków,
unikanie diet dostarczających zbyt małej ilości kalorii,
regularne poddawanie się masażom,
zwiększone spożywanie witaminy C,
dieta bogata w kwasy Omega 3,
unikanie produktów przetworzonych i sztucznych dodatków.
Podsumowanie
Jak widać po powyższych informacjach, bardzo łatwo jest rozregulować układ hormonalny i nabawić się różnych problemów z tym związanych. Ustabilizować go już nie jest tak łatwo, a życie z nieustającymi troskami zdrowotnymi i dolegliwościami to ostatnie co chcielibyśmy dla siebie i swoich bliskich.