Bulimia- Charakterystyka, Przyczyny, Diagnostyka, Objawy, Typologia, Sposoby leczenia
Zaburzenia odżywiania są coraz częstszym zjawiskiem. Mają one gigantyczny wpływ na choroby układu pokarmowego oraz na psychikę człowieka. Psychologowie i psychiatrzy mają ogromne problemy z prawidłową diagnozą oraz sposobami leczenia takich zaburzeń, gdyż pacjenci zazwyczaj stawiają opór i w momencie udania się do specjalisty, ich ciało jest w tragicznym stanie. Bulimia to jeden z rodzajów zaburzeń odżywiania. Choroba ta jest wyjątkowo okrutna, gdyż pokonanie jej jest nie lada wyzwaniem. Po kolei niszczy całe ciało człowieka, doprowadzając je do istnej ruiny. Co warto wiedzieć o bulimii? Jakie są objawy i konsekwencje tej choroby?
Czym jest bulimia?
Bulimia, zwana również jako bulimia nervosa, to jedno z zaburzeń odżywiania. Jest to obok anoreksji jedno z najokrutniejszych zaburzeń odżywiania, gdyż powoduje ogromne wyniszczenie organizmu oraz psychiki osoby dotkniętej t chorobą. W odróżnieniu od anorektyczek, które nie przyjmują pokarmów i stosują uporczywe ćwiczenia, bulimiczki mają napady głodu, po których następuje prowokowanie wymiotów oraz stosowanie różnego rodzaju środków przeczyszczających. Jest to choroba, która objawia się zaburzonym postrzeganiem swojego ciała oraz problemami psychicznymi.
Jakie są przyczyny bulimii?
Obecnie promowany jest wygląd nieskazitelnie pięknego i wysportowanego ciała. Kobiety i mężczyźni nie tylko stosują głodówki, ale również intensywnie ćwiczą na siłowni. Bulimia to choroba, która ma podłożę psychiczne. Zaburzony obraz własnego ciała sprawia, że osoba, która przeżyła napad głodu, musi natychmiast wydalić go różnymi sposobami z organizmu.
Zaburzony obraz własnego ciała (czynniki biologiczne).
Osoba, która narażona jest na bulimię, uważa, że jej ciało jest zbyt otyłe. Nie stosuje jednak intensywnych ćwiczeń fizycznych tak, jak anorektyczki, lecz następują napady głodu i czynności wydalnicze. Na portalach społecznościowych można dostrzec, jakie trendy obecnie są promowane. Szczupłe, wręcz wychudzone sylwetki, ćwiczenia fizyczne i niewielkie porcje spożywanego jedzenia. Osoba dotknięta bulimią ma zaburzony obraz własnego ciała tak, jak anorektyczna, jednak w tym przypadku faktycznie sylwetka osoby chorej jest proporcjonalna lub w niewielkim stopniu otyła. Często otyłość ta spowodowana jest nadmiarem stresu i zbyt dużą ilością wydzielanego kortyzolu, który powoduje otyłość brzuszną.
Problemy rodzinne (czynniki psychologiczne).
W większości wypadków, obok zaburzonego obrazu własnego ciała, powodem tej choroby są również problemy rodzinne. Choroba przybiera na sile wprost proporcjonalnie do wagi problemu. Często młode dziewczęta (bo one są w większym stopniu narażone na bulimię) w ten sposób pragną zwrócić na siebie uwagę rodziców, którzy zajęci są własnymi kłótniami i nieporozumieniami. Może być to sposób na odwrócenie uwagi rodziców od zdrady, oszustwa lub problemów finansowych. W ten sposób tamte problemy sprowadzane są na inny plan, a rodzice nie poświęcają im tak dużej uwagi, jak choremu dziecku. Zazwyczaj osoby chore nie doświadczyły zbyt wiele miłości rodzicielskiej i w ten sposób pragną ją pozyskać. Rodzice dzieci dotkniętych zaburzeniami odżywiania są często zimni i surowi w ocenie, dlatego dziecko oprócz chęci łagodzenia konfliktów, pragnie również sprostać oczekiwaniom rodziców i bliskich.
Brak akceptacji środowiska (czynniki socjologiczne).
Problemy w szkole są coraz częściej zauważane. Brak akceptacji rówieśników, zmiana szkoły lub dominacja grupki osób w klasie może sprawić, że dziecko zostanie narażone na wyśmiewanie oraz poniżanie. Każdy rodzic musi być więc czujny i uważny. Dziecko musi czuć pełnię miłości i zrozumienia ze strony najbliższych. W przypadku pierwszych podejrzeń należy porozmawiać z wychowawcą oraz nauczycielem wychowania fizycznego. Warto poprosić te osoby o skupianie nieco większej uwagi na to, jak dziecko funkcjonuje w szkole, gdyż może być to pomocne podczas psychoterapii.
Typologia bulimii
Przeczyszczający
To zdecydowanie groźniejszy typ bulimii niż typ nieprzeczyszczający. W tym przypadku po napadzie jedzenia przyjmowane są leki przeczyszczające i prowokujące wymioty. To sprawia, że bulimiczka przestaje odczuwać poczucie winy po spożytym pokarmie. Niestety ten typ bulimii powoduje szereg problemów zdrowotnych związanych z układem krążenia, układem nerwowym oraz kostnym.
Nieprzeczyszczający
W przypadku tego typu nie notuje się żadnych czynności, które miałyby wskazywać na raptowne pozbywanie się treści pokarmowej z organizmu. Zazwyczaj stosowane są w tym przypadku wyczerpujące ćwiczenia fizyczne, które prowadzą nawet do utraty przytomności. Ten typ można dużo szybciej wyleczyć, gdyż ciało nie cierpi tak mocno, jak w przypadku stosowania środków wymiotnych i przeczyszczających.
Diagnostyka bulimii
Jest to choroba przewlekła, która nie jest obojętna dla organizmu. Bardzo łatwo dostrzec można odwodnienie organizmu oraz ogólne jego osłabienie. Powstaje również suchość skóry i zaburzenia rytmu serca. Diagnostyka bulimii jest bardzo trudna, gdyż często mylona jest z okresowymi problemami żywnościowymi z powodu stresu i zmiany trybu życia.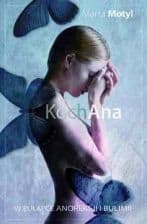 Poznaj i wygraj z bulimią
Kliknij i sprawdź ceny!
Objawy bulimii
Osobę dotkniętą bulimią można bardzo szybko rozpoznać. Niezwykle charakterystyczne dla tej choroby są:
Obrzęki ślinianek,
zniszczenie szkliwa zębów,
owrzodzenia gardła oraz przełyku,
efekt ,,rozdartych" ust w kącikach,
nieregularne cykle miesiączkowe,
połamane, rozdwojone włosy,
ziemisty kolor cery.
Oprócz wspomnianych wyżej objawów zauważa się też niedokrwistość, rozdrażnienie, brak chęci spoglądania w lustro.
Kryteria diagnostyczne bulimii według obowiązujących wytycznych
Nawracające epizody objadania się (przynajmniej 2 razy w tygodniu przez 3 miesiące),
Nadmierna koncentracja na jedzeniu oraz chęć spożywania dużo większych porcji pokarmu, niż jest to zalecane,
Przeciwdziałanie efektom tycia poprzez stosowanie środków przeczyszczających, głodówek, preparatów moczopędnych, głodówek.
Uważanie siebie za osobę otyłą oraz widoczny strach przed przytyciem.
Leczenie bulimii
Leczenie bulimii to niezwykle trudny i długotrwały proces, który wymaga współpracy nie tylko psychiatry i psychoterapeuty, ale również stomatologa, neurologa oraz ginekologa. Dzięki takiej współpracy możliwe jest przywrócenie stanu ciała sprzed choroby. Wymioty sprawiają, że szkliwo bardzo szybko ulega zniszczeniu, natomiast problemy żywieniowe rozregulowują cykle miesiączkowe. Oprócz psychicznej naprawy stanu człowieka konieczna jest również praca nas tanem fizycznym. Współpraca z takim pacjentem jest pełna zwrotów akcji, gdyż na początku osoba taka jest zdeterminowana do walki o swoje zdrowie i życie, jednak wraz z upływem czasu ten zapał gaśnie i musi być od nowa wzmacniany aż do uzyskania pożądanych efektów. Konieczna jest solidna wiedza i duży zakres umiejętności terapeuty. W wielu przypadkach konieczne jest leczenie całej rodziny, a nie jedynie osoby dotkniętej bulimią, gdyż zazwyczaj jest ona jedynie wynikiem poważnych i głęboko skrywanych problemów, o których się nie mówi i do których się nie przyznaje.